The following story was featured in the Fall 2021 Providence Magazine. CLICK HERE to read the full magazine.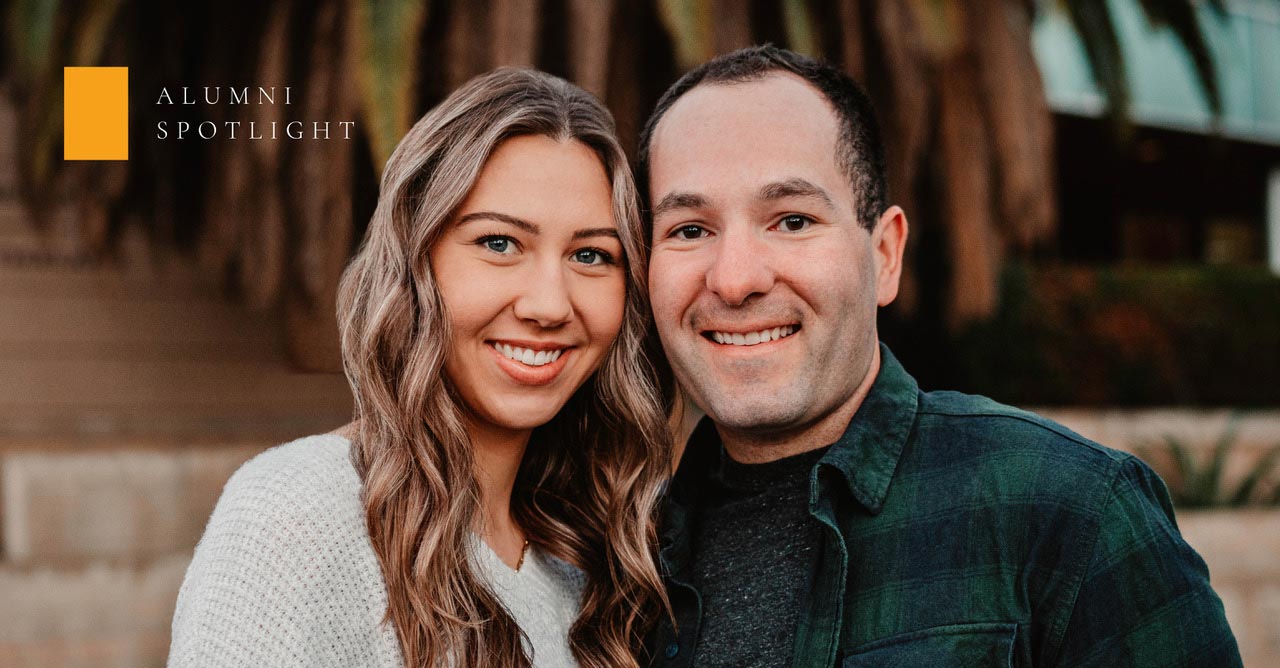 Cody Walter '16 is currently the Head Baseball Coach at Providence Christian College, a position he took over in May 2019 after serving as the Assistant Coach for three years under the Athletic Director at that time, the late Dr. Chuck Ryor.
For Walter, Providence is quite a special place: it's where he works, where he transferred after two years in junior college, and where he played baseball and was a founding member of the baseball program in 2014. On top of all of that, it's also where he met his wife Carissa.
Walter chose to attend Providence in the summer of 2014 when his junior college coach called and told him about a small Christian college in Pasadena, California that was starting a baseball program. "My coach knew I was a Christian and wanted to pursue a career in ministry. So my parents and I visited in the summer and I immediately knew it was a place that would be a fit spiritually, academically, and athletically."
Walter loved the smaller class sizes, going from 100 students in a lecture hall and not knowing his professors to having personal relationships with them. Studying Business, he was challenged to apply what he learned in the classroom and turn it into real world application.
"I was given the opportunity to experience the business world through internships at a local sports agency and at the Rose Bowl. Christ was present in every class whether it was business, sociology or art."
"Providence changed my life," said Walter. "Being in community with other believers challenged me to critically think about questions I didn't think about before and forced me to get outside of my comfort zone. It truly was a place where people would come alongside you in the valleys and celebrate with you on the mountain tops."
Walter met his future wife Carissa, who enrolled at Providence in 2014 after hearing about the school on a TV episode in Canada. Carissa studied childhood education during her time at Providence and now serves as a Registered Dental Assistant. "My first year at Providence was an incredibly formative year," said Carissa. "It's where I met Cody; where my faith became my own and where I met some of my best friends who are still in my life to this day. I loved the community at Providence, the fact that my professors knew me, and that I got to learn about history, psychology, and English all from a Christian perspective."
His senior year at Providence, Dr. Ryor opened Walter's eyes to the fact that he could blend his two passions together: ministry and baseball. "I knew going into coaching was a real ministry opportunity for me. I learned a lot about my faith during my time in college and I wanted to give the same to college baseball players." So immediately after graduation in 2016, he started off serving in a multi-faceted role as the Assistant Baseball Coach, Sports Information Director, and Compliance Officer.
Walter and Carissa officially tied the knot in 2017, and both of them love to spend time exploring all LA has to offer. Their favorite beach is Will Rogers State Beach near Santa Monica, as it was one of the first beaches they went to when they started dating and it's where he proposed to Carissa. They also love time in San Diego, visiting the zoo or watching the sun set over the ocean at Sunset Cliffs.