WITHERSPOON SCHOLARSHIP
WITHERSPOON SCHOLARSHIP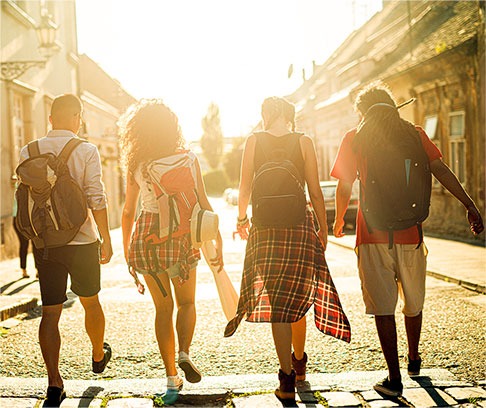 The Witherspoon honors program is a four-year adventure for those seeking an elite liberal arts education. It entails a semester-by-semester ascent among the peaks of the Western and American tradition, life in a beautiful and exclusive city, as well as the chance to travel the world and encounter the power of your Western heritage first hand in Athens, Jerusalem, Rome and more.
Providence is looking for ambitious candidates worthy of the honor of becoming a Witherspoon Scholar. All those chosen will pay no more than 25% of tuition each academic year and receive fully funded world travel. Qualified candidates are those who have demonstrated scholastic excellence, personal merit, and a mature commitment to their Christian faith.
How to Apply
To apply to the Witherspoon Honors Program you must do two things. First, fill out the standard Providence Christian College application linked below. Then email the following to witherspoonscholar@providencecc.edu:
1.) Two letters of recommendation
2.) A 350-500 word essay on one of the following topics: 
Describe the greatest challenge currently facing the Republic and how it can be remedied, if at all.
Describe why you believe Classical Learning to be relevant to a world that is dominated by technology and indifferent to tradition. 
3.) List three available dates and times for an interview over the phone (Or in-person if at all possible). 
Program Prerequisites
In order to submit an application, you must qualify in at least two of the following three categories:
1200 or greater on the SAT
25 or greater on the ACT
Minimum 3.5 high school GPA
Program Requirements
If accepted as a Witherspoon Scholar, you must maintain at least a 3.0 as an underclassman and a 3.2 as an upperclassman.
All Witherspoon Scholars will participate in a reading-calendar that takes them through the Western Canon and beyond which will include four in-person Great Conversations sessions per semester with members of the faculty.
Additionally, students will receive additional, personal, attention within the Humanities core sequence by members of the faculty.
Finally, all Witherspoon Scholars receive a formal academic performance review at the end of their Sophomore year. The Vice President of Academic Affairs has the authority to rescind the scholarship even to those who meet the 3.0 GPA threshold pending an unsatisfactory review.